Important School Contact Numbers

Main Office (631) 592-3800        

Attendance Office (631) 592-3807      

Nurse's Office (631) 592-3801

Vanderbilt Elementary School 

350 Deer Park Avenue, Dix Hills NY  11746

Martin Boettcher - Principal

Lana Louis - Asst. Principal

2023-2024

PTA Meeting Schedule

All PTA meetings will be in the school cafeteria unless otherwise noted.

September 12 @ 9:45AM 

October 4 @ 9:45AM

November 1 @ 7pm

December 6 @ 9:45AM 

January 3 @ 9:45AM 

February 7 @ 9:45AM 

March 6 @ 9:45AM 

April 3 @ 9:45AM 

May 1 @ 9:45AM 

June 5 @ 9:45AM

The PTA holds monthly meetings to discuss school community happenings.

- Principal address at each PTA meeting

- Monthly newsletter is e-mailed to PTA members

- Meet other parents

- Volunteer at school events including book fair, holiday boutique, etc. if you choose. (No obligation to volunteer)

WHAT WE DO: 

ARTS IN EDUCATION PROGRAMS & GIVEBACKS

- Membership dues help fund PTA programs including art residencies, author visits, character education/anti-bullying programs & other Arts in Education residencies & assemblies

- Membership dues fund givebacks including student folders, field day t-shirts & refreshments, family picnic and so much more!

Treasurer Forms

Need a Request for Payment Form or an Event Reconciliation Form?? 

Click on the form below to print.

For our ​families with children having special needs please visit...

SEPTA


Questions or inquiries, please reach out to us below. 

Join the Vanderbilt PTA

and stay informed and connected!!



Co-Presidents 

Kim Hellmann & Kristin Johnson: ptavanderbilt@gmail.com

VP of Policy and Procedures

Christine Caughey: VanderbiltPTAVP@gmail.com

VP in Fundraising

Johanna Seegers: vanderbiltpno@gmail.com

Arts and Education

Camille Goldner: vanderbiltArtsInEd@gmail.com

Treasurer

Melissa Livingston: vanderbiltPTATreasurer@gmail.com

Correspondence Secretary

Lauren Molino: vanderbiltcorrsecretary@gmail.com

Recording Secretary

Melissa Kaye: vanderbiltsecretary1@gmail.com

Our Executive Committee

2023-2024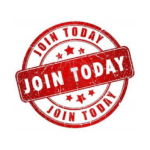 VANDERBILT APPAREL & SWAG

BUNDLE ALERT!!! 

Display your lions pride with a Vanderbilt car/fridge magnet, stay hydrated with a Vanderbilt water bottle and using this amazing dismissal pad for your early pick ups! All of this for just $10!!! 

Contact Jana.helbling@gmail.com with any questions 

Here you can sign up for opportunities to volunteer throughout the 2023-2024 school year. Please input all information so the committee chair can contact you. 

Thank you! 

December Happenings:

6 - PTA MEETING

VANDERBILT CAFETERIA

9:45 AM

6 - KRISPY KREME PICKUP VANDERBILT 3:30 PM - 5:00 PM

6 - WINTER CONCERT CANDLEWOOD MS  7:00 PM

25 - JAN 1 WINTER RECESS

Photo Credit: Phil Orlando

​PTA FLYERS

Want to keep up with the PTA Happenings and Events, 

check out all of our flyers.

The red spider tie dye tee features a heart and paw graphic in SHIMMER ink for everyone that needs a little more sparkle in their life! The grey spider tee features the coolest lion you'll ever meet rockin' red Vanderbilt shades! Click the links below to pre-order yours now. These will be available in about a week from now and will come home in backpacks once they arrive!

Did your child lose their coat or water bottle? Check out the Lost & Found pics. If you find something that is yours, the lost and found is in the school cafeteria.You can send your child to pick up your item(s) at school.

Click the photo above to view all lost items

Click BUNDLE pic to order yours TODAY. 

Two new tie dye styles available to order 

NOW!

Click the MENU below to view the Elementary Lunch Menu

EXTENDED

until Friday, Dec 1st

S A L E 

ORDER HERE!!!