Important School Contact Numbers

Main Office (631) 592-3800        

Attendance Office (631) 592-3807      

Nurse's Office (631) 592-3801

Vanderbilt Elementary School 

350 Deer Park Avenue, Dix Hills NY  11746

Martin Boettcher - Principal

Lana Louis - Asst. Principal

2023-2024

PTA Meeting Schedule

All PTA meetings will be in the school cafeteria unless otherwise noted.

September 12 @ 9:45AM 

October 4 @ 9:45AM

November 1 @ 7pm

December 6 @ 9:45AM 

January 3 @ 9:45AM 

February 7 @ 9:45AM 

March 6 @ 9:45AM 

April 3 @ 9:45AM 

May 1 @ 9:45AM 

June 5 @ 9:45AM

The PTA holds monthly meetings to discuss school community happenings.

- Principal address at each PTA meeting

- Monthly newsletter is e-mailed to PTA members

- Meet other parents

- Volunteer at school events including book fair, holiday boutique, etc. if you choose. (No obligation to volunteer)

WHAT WE DO: 

ARTS IN EDUCATION PROGRAMS & GIVEBACKS

- Membership dues help fund PTA programs including art residencies, author visits, character education/anti-bullying programs & other Arts in Education residencies & assemblies

- Membership dues fund givebacks including student folders, field day t-shirts & refreshments, family picnic and so much more!

September Happenings

Here are some of our key September Happenings:

8 - Back to School Picnic

12 - PTA Meeting @9:45AM Cafeteria

14 - Class Parent Meeting

K-2 @9:45AM / 3-5 @10:30AM

18 - New Parent Tea

19 - Back to School Night K-2

21 - Back to School Night 3-5

22 - Picnic Rain Date

28 & 29 - Photo Day​

For our ​families with children having special needs please visit...


Questions or inquiries, please reach out to us below. 

Join the Vanderbilt PTA

and stay informed and connected!!



Co-Presidents 

Kim Hellmann & Kristin Johnson: ptavanderbilt@gmail.com

VP of Policy and Procedures

Christine Caughey: VanderbiltPTAVP@gmail.com

VP in Fundraising

Johanna Seegers: vanderbiltpno@gmail.com

Arts and Education

Camille Goldner: vanderbiltArtsInEd@gmail.com

Treasurer

Melissa Livingston: vanderbiltPTATreasurer@gmail.com

Correspondence Secretary

Lauren Molino: vanderbiltcorrsecretary@gmail.com

Recording Secretary

Melissa Kaye: vanderbiltsecretary1@gmail.com

Our Executive Committee

2023-2024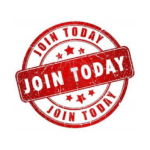 VANDERBILT APPAREL & SWAG

https://vanderbilt.memberhub.com/store/items/912012BUNDLE ALERT!!! 

Display your lions pride with a Vanderbilt car/fridge magnet, stay hydrated with a Vanderbilt water bottle and using this amazing dismissal pad for your early pick ups! All of this for just $10!!! 

ORDER HERE -

Contact Jana.helbling@gmail.com with any questions 

Here you can sign up for opportunities to volunteer throughout the 2023-2024 school year. Please input all information so the committee chair can contact you. 

Thank you!